Choose Path Of Exile To Play Or Not
Path of Exile is a free-to-play PC online action Role-Playing Game (RPG) set in a dark fantasy world. Playing as one of seven character classes, players find themselves banished for their past misdeeds to the dark fantasy world of Wraeclast. There, they will encounter hundreds of species of opponents laden with loot and mysterious artifacts as they explore the abandoned continent.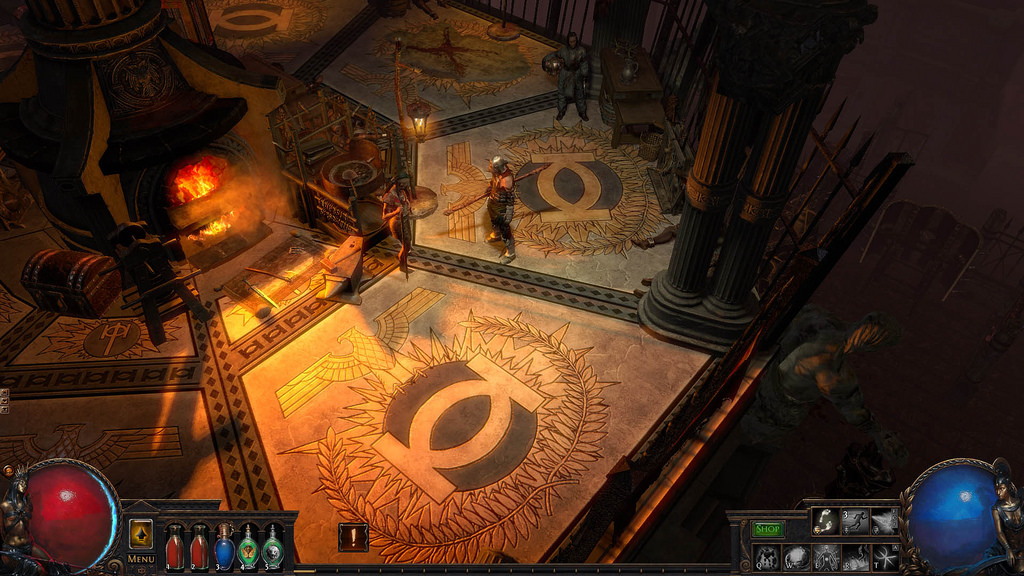 Players will be able to purchase in-game perks, such as extra victory animations, clothing and special effects. To protect the integrity of the game for all players, Grinding Gear Games has decided not to sell abilities or experience points ensuring a level-playing field for everyone in game.
PROS:
A huge action-RPG with tons of free content.
Loads of characters and free slots with which to play them.
Great world and monster design.
MMO-style towns make the world feel alive.
CONS:
Targetting inside and outside of combat is imperfect.
Some bugs and crashes. For instance, the game crashes when you select the "Resize UI" option in the settings.
No easy way to fully respec character - not even a paid option.
All in all, Path of Exile plays like a classic action RPG in which the player kills monsters collecting experience points and randomly generated treasures. The title offers seven classes, including Witches, Marauders and Templars. A peculiarity of the game is the lack of a currency. The players must operate according to a sophisticated system barter.
Now, you can gain up to 5% discount when you purchase PoE orbs on U4GM. More promotional activities will be available later this month, so make sure to visit our site to get cheapest PoE currency.