One Of The Most Notable Features In Path Of Exile
Path of Exile is a debut RPG of Grinding Gear Games. This dark fantasy hack'n'slash is based on online multiplayer that allows players from all over the world fight on many servers. Charming Diablo-like atmosphere, original game mechanics and dozens of hours of exciting gameplay are just some of this game's upsides.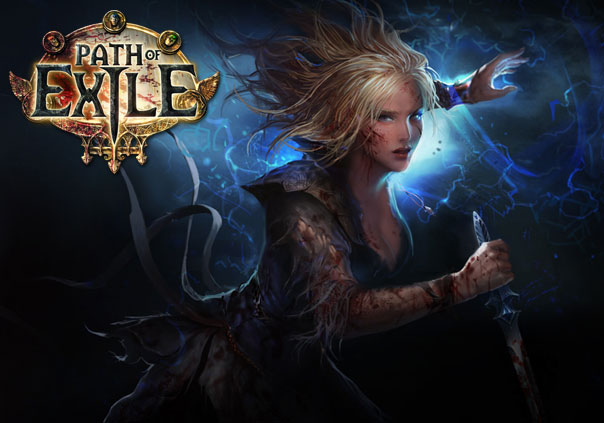 Using a classic isometric view players control a single character as they advance through a large range of outdoor and indoor areas. With each area offering new foes, quests and equipment there is a large amount of role playing content to indulge in. Combined with randomised maps and an impressive range of leagues for players to compete in Path of Exile has become a fan favourite in the genre.
The most notable features in Path of Exile include the lack of a game currency (relying on item barter instead), a huge passive skill tree, items for active skills, competitive ladders and best of all a free to play price tag without a single hint of 'pay to win' in sight.
In the game players can select from one of the seven available classes in the game which each have their own strength and weaknesses. Each of these classes is aligned with two of the three attributes (intelligence, strength and dexterity) with a final class (the Scion) aligned with all three stat attributes. From here players make their way through the game world of Wraeclast exploring a variety of environments, completing quests and battling bosses. Just like similar games before it each of these areas (along with monsters and loot) is randomly generated so there is always a new experience as you venture forward into the unknown.
No action RPG can succeed without solid skill design and Path of Exile has nailed the execution of this system with plenty of freedom and customisation available. Instead of having skills like in traditional games your items double as skills through a gem system. Because gems each have their own properties players can alter spells in various ways such as increasing their damage, chaining between enemies or simply firing multiple attacks at once.
Skill customisation doesn't stop there though since Path of Exile also features one of the the largest passive skill trees ever to be seen in a game (over 1300 skills in all). This passive tree can alter your damage with certain elements, your health, critical chance and much, more more. Even more unique is that every single class has access to the exact same skill tree but starts in a different location. This allows players to grow their character in any direction they want and makes for completely different characters within the same class.
Fans of Diablo can rejoice with this amazingly impressive action role playing game that will have you instantly hooked (and it won't be letting go anytime soon). It's definitely a labour of love that every Diablo fan will thoroughly enjoy. Now, you can gain up to 5% discount when you buy PoE orbs on U4GM. More promotional activities will be available later this month, so make sure to visit our site to get cheapest PoE currency.